Professional Teeth Whitening in Long Island City, NY
When you meet someone for the first time, what is one of the first things that you notice about them? It's the smile, right? Smiles are often linked with first impressions and our team wants you to be able to put your best smile forward. Whitening is a quick and easy way to enhance your smile and boost your self-confidence. Contact our dentist in Long Island City to schedule your whitening consultation to get a stunning, attractive smile!
Brighten Your Smile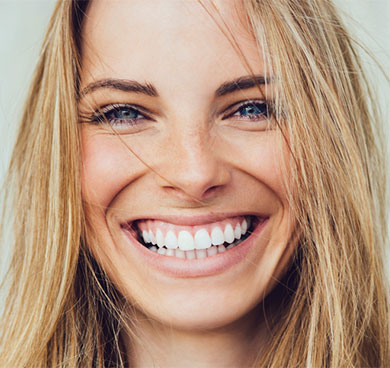 Custom Take-Home Whitening Trays
Instead of reaching for a store-bought whitening kit, there are ways to achieve a whiter smile at home AND get the results you're looking for. Our custom take-home whitening trays give you professional-grade results while still allowing you to whiten your teeth when it's most convenient for you! All you have to do is come in for a quick appointment so that we can take impressions of your teeth. Using those impressions, we'll make custom, plastic, retainer-like trays that fit snugly over your teeth. When you're ready to whiten, you'll distribute an even amount of bleaching gel throughout the retainers and then wear them for the recommended time. After a few treatments, you'll see your teeth get brighter and brighter!
Opalescence™ Boost™ One-Visit Whitening
Our in-office whitening sessions can give you a smile up to eight shades lighter in as little as an hour. For quick whitening results, Opalescence Boost is the way to go! Our team will apply the thick bleaching gel directly onto your teeth. Unlike some professional whitening treatments that require a bright light to activate the gel, ours is chemically activated. That means that you won't have to sit under a hot, uncomfortable light for an hour while the gel works its magic. We'll put the gel in place and you can just sit back and relax until your desired results are achieved!
Cost of Teeth Whitening
The price of whitening varies from person to person. It depends on the severity of your tooth discoloration and the type of whitening treatment you choose. At your consultation, we'll provide you with an accurate price and go over our financial options to help you get the brighter, whiter smile that you deserve without breaking the bank!