Dental Implants in Long Island City
Are missing teeth leaving you feeling like you're missing out on the things you used to enjoy – smiling with confidence, speaking with ease, and eating your favorite foods? Don't just live with an incomplete smile. Reclaim a healthy, beautiful look with the help of dental implants in Long Island City. Dr. Nguyen and the the Queensboro Plaza Dental Care team are trained in all phases of implant dentistry, so we can replace your missing teeth and have you living a full life once again in no time.
Contact Us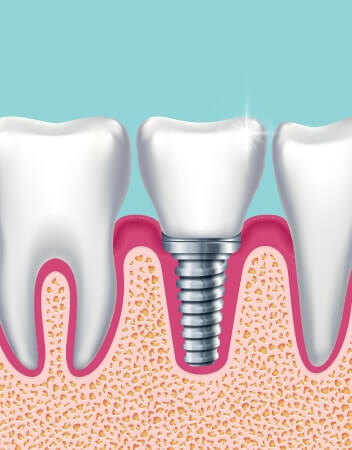 What Are Dental Implants?
We use dental implants to replace missing teeth, whether you're missing one tooth or many. An implant consists of three parts: the implant itself, which is a small titanium post we surgically place into your jawbone in place of a tooth root; an abutment, which sits on the implant and connects it to your restoration; and the restoration, which is the part visible above the gumline that looks like a tooth. The restorations we use include a dental crown or bridge for single-tooth implants or when replacing a few teeth scattered throughout the mouth, and an implant-supported denture when replacing many or all teeth in an arch. At your implant consultation, we'll discuss your needs and lifestyle to help determine the best restoration option for you. Get dental implants near you by scheduling a visit with us!
Benefits of Implants
We've found that our patients love what dental implants can do for their smile. More than just replacing a missing tooth, a dental implant can give you the confidence you need for social and professional interactions again. Implants offer our patients a number of benefits, including:
Look, feel & function like natural teeth
Permanently replace missing teeth, so no need for messy adhesives
Easy to care for – brush and floss like normal
Last a lifetime with proper hygiene routine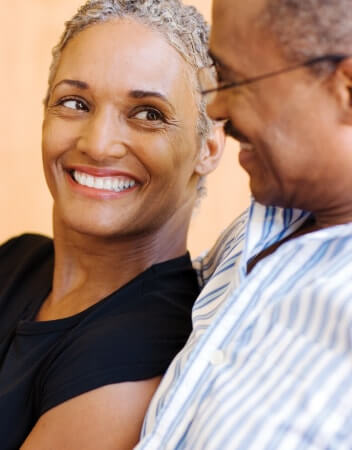 Who Is a Good Dental Implants Candidate?
If you're missing even one tooth, you could be an excellent candidate for a dental implant. In order to determine if implants are best for your needs, we can bring you in for a consultation with Dr. Nguyen. He'll assess your dental health, talk with you about your expectations for your smile, and go over your tooth replacement options. Our team will also take X-rays of your teeth and jawbone to determine if your mouth is healthy enough for dental implants. If necessary, we can perform a bone graft to add bone-like material to your jawbone and stimulate new bone growth, giving us a more solid foundation for placing an implant. We want to do whatever we can to give you back a healthy smile, so come in for a consultation with our team.