Emergency Dentist in Long Island City, NY
Suddenly in need of an emergency dentist near you? Queensboro Plaza Dental Care has you covered. Our dentist's office in Long Island City offers emergency dental care so you don't have to sit around waiting for an appointment that could be days or weeks away. Remember: If you have a dental emergency, time is of the essence. You should see a dentist as soon as possible so your concern doesn't turn into a bigger problem!
CALL US NOW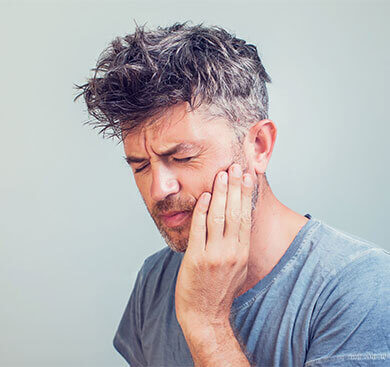 Emergency Dental Care FAQs
How can I get an appointment when I am having a dental emergency?
If you're in the middle of a dental emergency, contact our LIC dentist's office ASAP. We recommend calling us rather than emailing since that's a faster way to reach us. You can call Queensboro Plaza Dental Care at (718) 451-8484.
What should I expect during a dental emergency visit?
Your dental emergency visit will be different depending on what your emergency is exactly. Generally speaking, one of our dentists will perform a visual inspection and most likely dental X-rays as well. After assessing the situation, they will give you your treatment options. At the end of the day, you'll still be in control of what procedures you'd like to go through with. We're here to present the solutions and give you the answers you need.
Is emergency dentistry covered by insurance?
Some dental insurance plans cover emergency dentistry and some don't. Unfortunately, even if yours does, it may not necessarily cover all of your treatment costs. The best way to figure out for sure is to contact your insurance provider or speak with a member of our team in Long Island City. Regardless of the details of your coverage, it's still important that you see an emergency dentist to save yourself from even more time spent and stress down the road.
Another alternative to receive affordable emergency dental care is to enroll in Queensboro Plaza Dental Care's in-house dental savers plan. As part of your yearly membership, you'll receive two emergency visits and consults at no extra charge. Becoming a member could give you the peace of mind that you're covered should anything happen!