Dental Crowns in Long Island City
If you need to restore your natural teeth or you have gaps in your smile that need to be filled, Queensboro Plaza Dental Care offers natural-looking dental crowns. Depending on your unique smile needs, we'll create a customized restoration to improve both your smile's appearance and functionality. Call to schedule your consultation with our restorative dentist in Long Island City today!
Restore Your Smile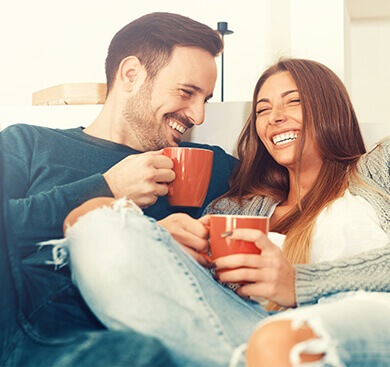 Dental Crowns
Dental crowns are tooth-shaped caps that are designed to completely cover a natural tooth or dental implant. They can also be paired with a dental implant to serve as a replacement tooth. Crowns are made of a variety of materials, but many patients prefer all-porcelain or all-ceramic as they can be made to match your exact natural tooth shade.
Dental Crown Benefits
Designed to blend in with surrounding teeth
Help protect and support weak teeth
No food restrictions
No special dental care required
Can last 10-15 years on average
Frequently Asked Questions
How are crowns made?
First, we'll modify your tooth to fit a crown over it. We will then take impressions and send them to an offsite lab where your crown will be fabricated. While we wait for your custom crown to come in, a temporary crown may be placed to protect your natural tooth. Upon your crown's arrival, we'll inspect the fit and shade then permanently seal it to your tooth.
What's the difference between a crown and a bridge?
A dental crown caps a single tooth or dental implant, while a dental bridge caps two or more and contains false teeth to close gaps in your smile.
How do I care for a new crown?
One of the many benefits of dental crowns is their permanence. They don't require removal for eating or cleaning, meaning you can care for them just as you would your natural teeth. Simply brush at least twice a day, floss daily, and attend your routine biannual cleanings.