Preventive Dentistry in Long Island City, NY
If you have been searching for a family dentist in Long Island that can provide high-quality preventive dental care for you and your family, our team would like to invite you to schedule an appointment with us. We are proud to offer exceptional preventive dental services that can help you keep your teeth and gums healthy and squeaky clean! To schedule your next appointment, please call our office or use our contact form to request a convenient appointment time.
Contact Us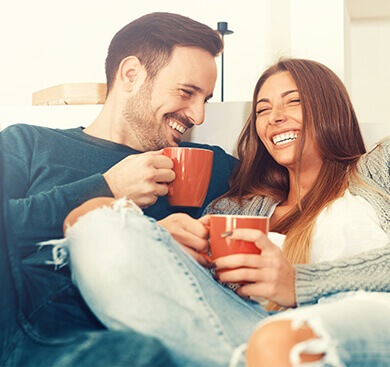 Our Preventive Services
Queensboro Dental Care offers a myriad of preventive dental services that range from routine cleanings to custom athletic mouthguards. Our comprehensive services include:
Frequently Asked Questions
Are dental exams painful?
Dental exams and cleanings should not be painful. If you experience any pain during your exam or cleaning, please let your hygienist or dentist know. Pain or sensitivity in the gums or teeth can be caused by a number of different factors, and our team can assess the situation and determine if there is an issue that needs to be taken care of. Sometimes cleanings can feel a little uncomfortable, but you should not be experiencing pain.
How often should I get my teeth cleaned?
It is recommended that patients get their teeth cleaned at least twice per year. For patients who are especially prone to tooth decay or gum disease, we may recommend that you make routine appointments with our team three or four times per year. If it's time to schedule a dental exam or periodontal exam, please get in touch with our office so we can get your next appointment scheduled.
Why do my gums bleed?
It's normal for gums to bleed on occasion when you accidentally brush or floss too hard, but if you find that your gums are bleeding frequently, especially outside of your twice-daily oral care routine, you will want to schedule a dental exam with us. Bleeding gums are one of the symptoms of gum disease, along with tender or swollen gums, receding gums, and loose teeth.
There are a few things that you can try before you make an appointment with us, like switching to a soft bristle toothbrush or changing medications (some medications list gum bleeding as a side effect). Otherwise, we recommend scheduling a periodontal exam with us as soon as possible so we can assist.