Welcome to Queensboro Plaza Dental Care. We proudly offer family dentistry in Long Island City, NY!
Long Island City dentist Dr. Michael Nguyen and the Queensboro Plaza Dental Care team are proud to provide our community with quality comprehensive dentistry to patients of all ages. Whether you're in need of a routine cleaning, a place to bring your toddler, or want to make over your smile, we've got you covered with our full suite of dental services. Our top priority is the health of your teeth, so let us help you achieve your best smile at our family dentist.
Your smile may be our main concern, but we also want to make sure you're comfortable. Our office is stocked with amenities like complimentary beverages, office-wide WiFi, TVs in our private treatment rooms, and toys and games for kids. We have extended evening hours and weekend appointments to help you fit dental care into your schedule more easily than ever before. When it comes to your wallet, we try to keep that comfortable, too! Our practice is insurance friendly, and we have a number of flexible financial options to keep a healthy smile in your budget. Ready to schedule your dentist appointment? Give your local dentist near you a call!
Contact Us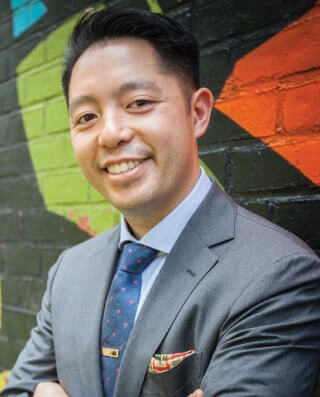 Meet Your Long Island City Dentist
Hello from Long Island City dentist Dr. Michael Nguyen! As a general dentist with years of experience treating patients of all ages, Dr. Nguyen is committed to developing solid doctor-patient relationships with everyone and helping them get beautiful, healthy smiles. Our goal is to provide comprehensive care using state-of-the-art technology, and to make getting that care as convenient as possible. We open as early as 8am, stay open as late as 8pm and even have weekend office hours so you don't have to miss out on work or school. We also love taking care of both adults and children – your whole family is welcome at Queensboro Plaza Dental. Contact our office today to schedule your next dental appointment. We can't wait to meet you!
Take a Tour Of Our Office