Porcelain Veneers in Long Island City, NY
Nothing beats a bright, beautiful smile. Unfortunately, more than one-third of Americans are unhappy with their smile, but you don't have to be one of them! If you're not in love with your grin, we can help. Porcelain veneers are a great way to revamp your smile dramatically. Many celebrities owe their beautiful pearly whites to the transformative power of veneers. Now, you too can feel red-carpet ready like a star!
Contact Us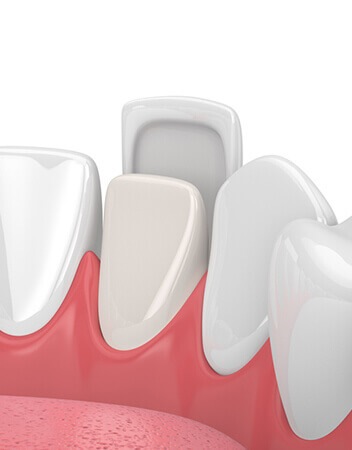 What Veneers Can Do For You
Veneers are thin shells of porcelain that we bond to the front of your teeth after some minor enamel removal. The veneers are handcrafted and fully customized with your smile goals in mind. During your initial consultation, we'll be sure to go over all aspects of your smile that you feel could use some tune ups as veneers can fix a number of issues, including:
Severe Discoloration
Crooked Teeth
Fragmented Teeth
Gaps
Length Issues
Overcrowding
Porcelain Veneers FAQs
Do porcelain veneers stain?
Veneers are made from porcelain and don't stain. This is just one of the many benefits of porcelain veneers!
If I have veneers, can I still get cavities?
Yes! The veneers themselves can't get cavities, but your natural teeth behind your veneers are still susceptible to tooth decay. It's important to continue brushing twice a day for two minutes each time and flossing every day. Routine checkups every six months will allow us to keep an eye on your oral health so we can keep any cavities or tooth decay at bay.
How much do porcelain veneers cost?
The cost of veneers varies depending on your unique smile which means it's different for everyone. When you come in for your consultation, we'll be sure to give you an accurate cost estimate. If money concerns are standing in the way between you and a perfect smile, visit our financial page for more information on how you can save big on your dental care.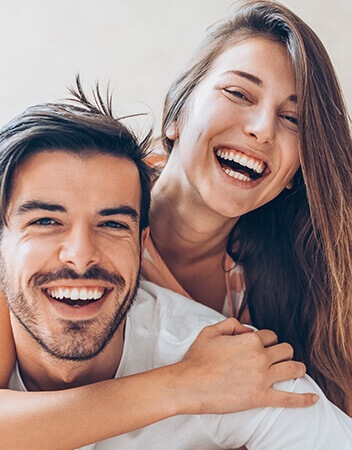 The Benefits of a Beautiful Smile
There are a ton of ways that upgrading your smile with veneers can improve your life. Not only do you look great, but you feel great, too. Feeling confident in your smile is a great way to boost your self-image and could lead to you living a fuller, happier life! Other benefits include:
Feel More Attractive
Have More Self-Esteem
Make New Friends
Meet a Romantic Partner
Stress Less
And So Much More!