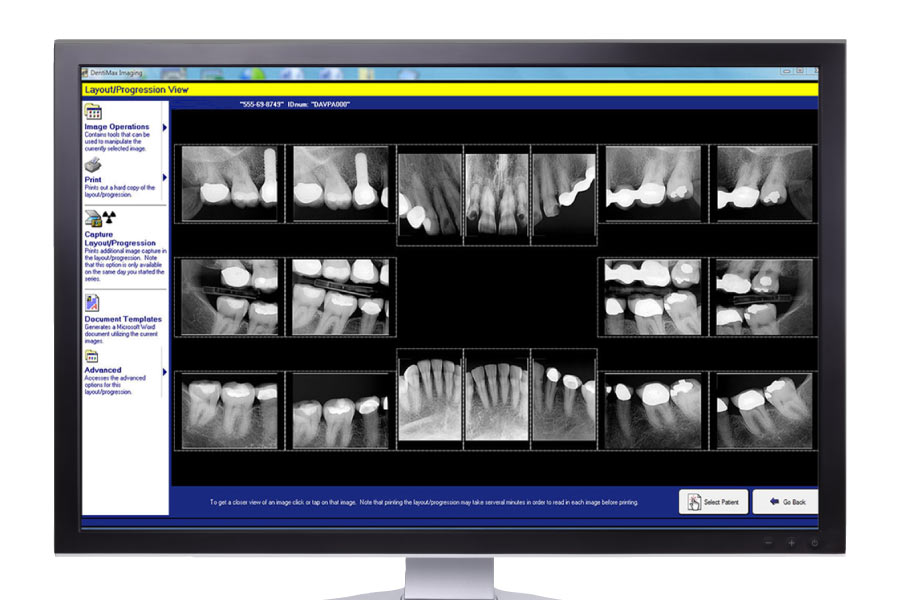 Diagnostic tools allow dentists to detect and diagnose oral health problems. Dental X-rays are one of the diagnostic tools that are essential since X-rays allow the detection of oral health problems not visible to the naked eye. It's unlikely you'll receive an X-ray each time you visit our office, but dental X-rays are necessary from time to time.
Benefits of a Dental X-Ray
Dental X-rays allow our dentists to see the whole picture of your oral health. When you receive an X-ray, the tooth root, jaw, and facial bone composition are all captured in an image that allows our team to find and treat dental problems before they become too advanced. Some issues dental X-rays can reveal include hidden tooth decay, growth of cysts or tumors, teeth alignment issues, and tooth growth. Besides being used for diagnosis, dental X-rays are also a valuable tool of measurement to monitor your dental health over time.
Types of X-Rays
There are many possible diagnoses from dental X-rays and there are also many types of dental X-rays available. The two most common X-rays include:
Bite-wing X-rays

Bite-wing X-rays are commonly used during exams and check-ups. These images offer a clear view of the upper and lower teeth and part of the roots in a section of your mouth.

Panoramic X-rays

Panoramic X-rays capture the entire mouth, including the teeth, jaw, and surrounding structures and tissues. This image may eliminate the need for multiple X-rays.
How Often Are X-rays Needed?
X-rays play an important role in detecting oral health issues. Most patients only need to get an X-ray once a year for updated records. In some cases you may need X-rays more frequently, especially if you are diagnosed with gum or dental disease. If you're a new patient seeing our dentists for the first time, we will take X-rays to determine what treatments are needed to provide you with optimal oral health. Dental X-rays are safe for everyone, including children. Out of an abundance of caution however, pregnant women should not get X-rays. If you have any questions about dental X-rays, always feel comfortable speaking with your dentist.
Digital X-rays in Long Island City, NY
Queensboro Dental Plaza offers the latest in dental technology, including digital X-rays. They minimize radiation exposure and reduce your time in the dental chair because we can view images instantly. Contact our office if you're looking for a dentist with advanced dental technology for effective treatment!