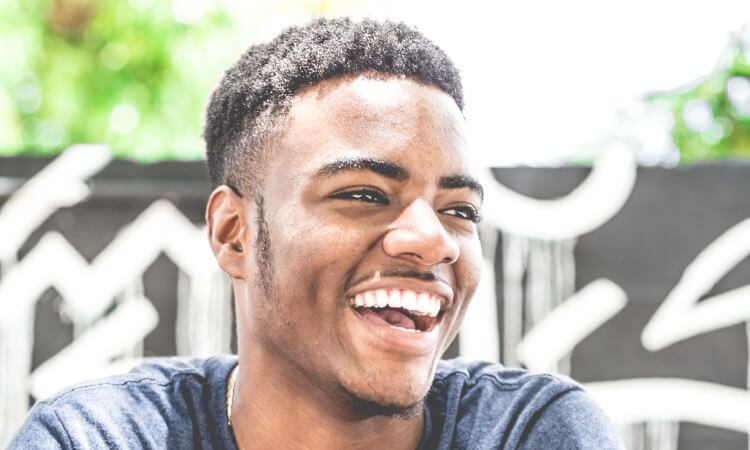 Getting your braces off is an occasion to celebrate! You have the beautifully straight smile of your dreams, can finally bite into an apple and eat corn on the cob, and you don't have to thread your floss around your wires anymore. But sometimes, patients will notice that they have unsightly white spots where their braces once were. You can buy over-the-counter whitening products in the form of trays, gels, and strips, but these may take a long time to see results depending on how discolored your teeth are. We don't want you to hide your newly straightened smile, so here at Queensboro Plaza Dental we offer two professional teeth whitening options that are ideal for quickly and safely brightening up any smile.
Why Is Professional Teeth Whitening Better Than Over-the-Counter?
Professional teeth whitening will dramatically improve your tooth color because it has a high concentration of carbamide peroxide or hydrogen peroxide. In-office bleaching is safe, convenient, and quick, and will lighten your teeth by five to seven shades in just one hour treatment! We also offer convenient take-home whitening trays with professional-grade gel so you can whiten your teeth comfortably in your own home on your own schedule. Any degree of staining can benefit from teeth whitening, so if you have white spots, Dr. Nguyen will even out the shade of your teeth in no time. Join our dental family and utilize our new patient special for a FREE take-home whitening after your first visit.
Is Professional Teeth Whitening Permanent?
Remember, professional whitening is powerful but isn't permanent. To maintain your brilliant white smile as long as possible, you should gently brush your teeth twice a day for two minutes each time, floss every day, and limit your consumption of foods and beverages that commonly discolor teeth, such as coffee, tea, wine, soda, tomato-based sauces, soy sauce, and vinegar.
Choose Us to Brighten Your Smile!
At Queensboro Plaza Dental Care, we offer cost-effective whitening treatments that will give you dramatic results, either in-office or at home. We will also discuss how to maintain your newly brighten smile at home for long-lasting results. There is no need to hide your smile any longer. Contact our office today and schedule a consultation!
Yes, I Want a Whiter Smile!