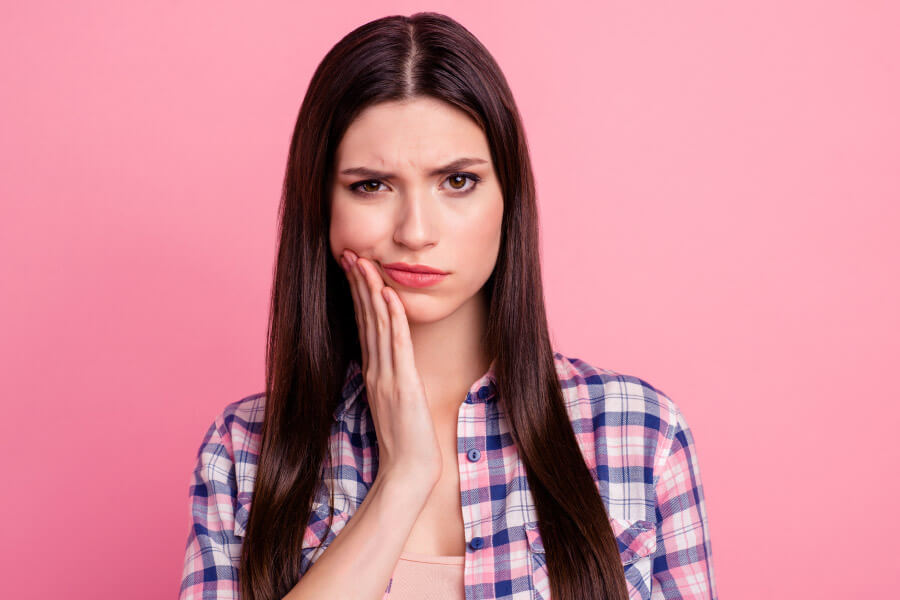 Dental emergencies happen, and it's important to have a trusted emergency dentist in Long Island City in your phone contacts to reach out to if and when they occur! Read on to learn about a few possible emergency situations, and how our In-House Dental Savers Plan can give you peace of mind during a dental emergency.
Swelling & Pain

Toothaches, persistent swelling, and/or jaw pain are not normal. We can examine your mouth and determine the root cause of your pain. For example, you may have untreated tooth decay. Or you could have an abscess. This is a pocket of pus inside your tooth caused by a bacterial infection. You may even develop a small pimple-like bubble on the outside of your gums. An abscess will not resolve on its own. Therefore, without urgent treatment, you could lose your tooth. In addition, the infection can spread to other areas of your body.

Knocked-Out Adult Tooth

If your adult tooth is knocked out of your mouth, you need to see us right away! The tooth's survival depends upon it. Handle your tooth only by its crown (its top). Rinse it gently with milk or water, but do not rub or scrub it with any sort of fabric. Keep your tooth moist in a glass of milk or between your gums and cheek. We may be able to reattach your tooth if it's preserved properly and you get to our office ASAP.

Chipped, Cracked, or Broken Tooth

Fractures, cracks, and breaks in teeth allow bacteria to enter the sensitive inner layer of your tooth, called the pulp. An inflamed or infected pulp will become painful and can lead to a dangerous abscess. Although a chipped tooth may only be a cosmetic fix, it could be accompanied by fracture that you can't see. Seek treatment soon after a chip, crack, or break occurs (especially if you are experiencing pain!) to prevent more complex treatment later, like root canal therapy.
Emergency Dentist in Long Island City, NY
At Queensboro Plaza Dental Care, it is our priority to provide high-quality comprehensive dental care for patients of all ages, including children and teenagers. As part of our range of services, we are proud to offer same-day emergency dental appointments to provide our patients with peace of mind.
Our Dental Savers Plan Includes 2 Emergency Visits
Our affordable in-house dental savers plan can make a dental emergency less stressful. Your membership includes two emergency visits and consults at no additional charge, plus two routine cleanings and check-ups, a fluoride treatment, necessary X-rays, and a 15% discount on all services. There are no pre-existing conditions limitations, no deductibles, no annual limits, and no waiting periods after enrollment. We also have reduced fees for military veterans as a token of our gratitude for your service and sacrifice for our country.
Call Queensboro Plaza Dental Care at (718)-451-8484
If you experience a dental emergency, remain calm and call Queensboro Plaza Dental Care, your Long Island City emergency dentist. Our team will take great care of you and deliver a swift, affordable solution that will restore your comfort and oral health. So call us at (718)-451-8484 for all of your emergency and non-emergency dental needs!
CALL US NOW