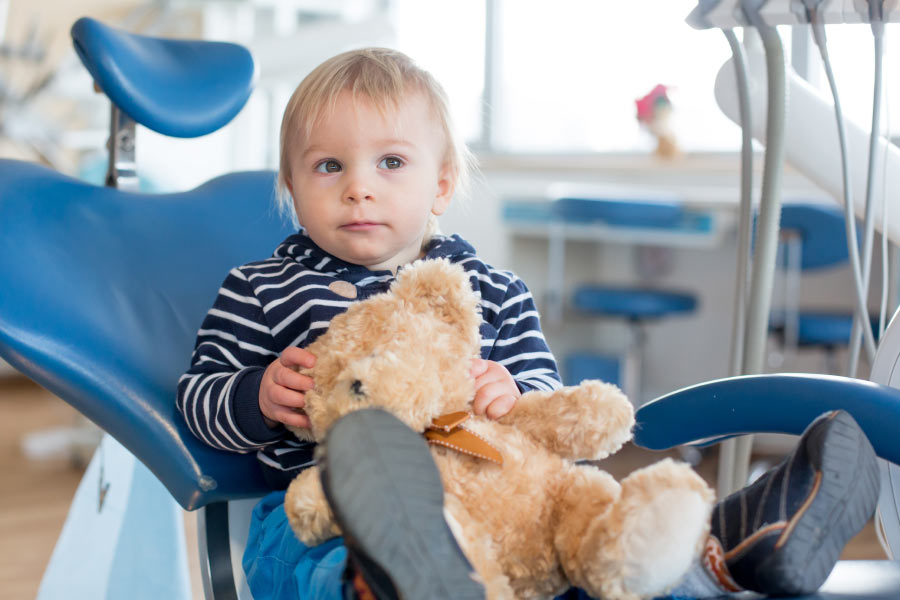 Queensboro Plaza Dental is a family-friendly dental office. We love to see patients of all ages and enjoy helping young patients get a headstart on developing good oral health habits. Whether you're preparing for your child's very first dental visit or looking for a new family dentist, we've got some information to help with your decision making.
Scheduling Your Child's First Dental Visit
The American Association of Pediatric Dentists recommends that you bring your child in for their first dental visit when their first tooth erupts or around their first birthday. There are a few benefits to doing this. First, your child's dentist can track the development of their smile early on and determine if there are any abnormalities. Additionally, early visits will help your child get accustomed to seeing the dentist. This helps them develop healthy habits as well as reduces the chance that they'll experience dental anxiety.
What Happens During a Pediatric Dental Visit?
A first pediatric dental visit is a little different from other routine dental visits because your child doesn't have a full set of teeth. During this visit, we'll clean the teeth that have emerged and examine your child's mouth. We will show you how to keep your child's mouth clean, discuss a tooth-healthy diet and make recommendations for fluoride or other preventive treatments when they are developmentally appropriate. We'll also answer any questions you have about your child's oral development.
Caring for Your Child's Teeth
When your child is an infant, you should wipe their teeth with a warm washcloth to keep them clean, easing into brushing with a small, soft toothbrush when they're around 6 months old. When your children are toddlers, you should teach them to brush their own teeth for two minutes at a time. This process will likely require your supervision for several years, depending on your child. Besides developing a good at-home routine, bringing your children to the dentist every six months for a professional cleaning and exam will ensure good oral health.
Why Worry About Baby Teeth?
You might wonder why baby teeth matter so much when they will eventually fall out. Healthy baby teeth are essential to having healthy adult teeth. Baby teeth act as placeholders for permanent teeth, help with language development and allow your child to eat a wide range of foods. Good oral care habits established in childhood also carry forward into adulthood.
Affordable Kids' Dentistry in Long Island City, NY
Are you looking for a kids' dentist in Long Island City, NY? Queensboro Plaza Dental Care is here to care for your child's smile! We also offer comprehensive services for adult patients. As a family-friendly dental office, we aim to offer affordable services for everyone. Our financial page contains more information on our different payment options. We offer convenient block scheduling and extended hours, so call today!