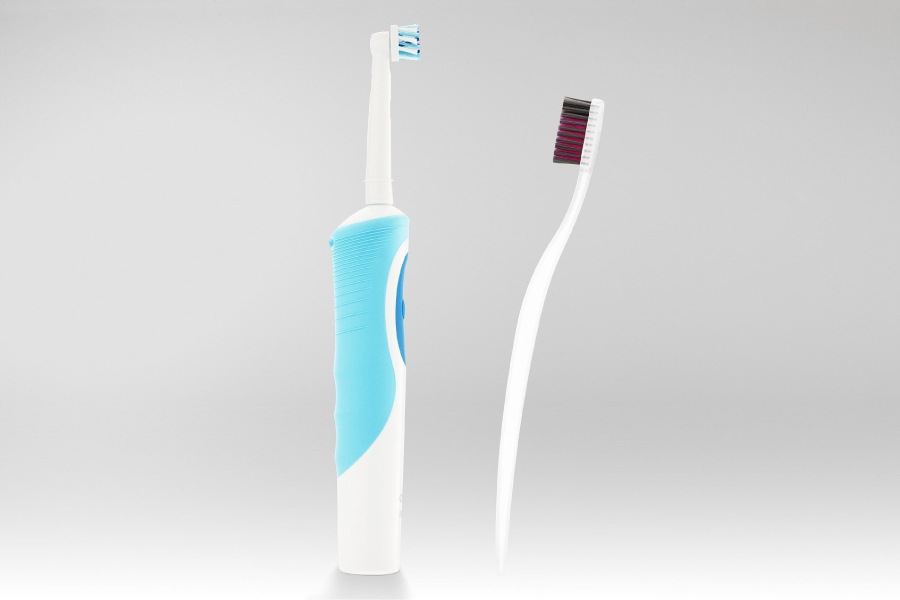 Does sipping from a drink full of ice cubes cause your teeth to tingle in an uncomfortable way? Does the thought of biting into a cold scoop of ice cream send shivers down your body? If so, it's possible that you have sensitive teeth.
The Best Toothbrush for Sensitive Teeth
For starters, you're going to want a toothbrush with soft bristles. Whether or not you have sensitive teeth, that's the way to avoid damaging your teeth and gums. If you use an electric toothbrush, then you can even find specific toothbrush heads designed for sensitive teeth.
The Best Toothpaste for Sensitive Teeth
Many toothpastes are packaged and branded in such a way that it shows they're meant for sensitive teeth. These work by helping to strengthen the enamel, which offers protection around the inner, sensitive part of your teeth. Some may also block the nerves in your teeth from sending pain signals. Sensodyne has long been an industry favorite in terms of toothpaste for sensitive teeth. Other popular options would be Colgate Sensitive, Tom's of Maine Rapid Relief Sensitive, and ARM & HAMMER Sensitive Teeth & Gums.
When in Doubt, Ask Your Dental Team
Given how many different types of toothbrushes and toothpastes are on the market right now, it can feel pretty overwhelming deciding which one is right for you. If you're ever unsure, then talk to us at Queensboro Plaza Dental Care in Long Island City. You can call with questions or ask at your next visit to the office. We're here to take care of your teeth, and part of that is giving you advice on the right products and tools to use. After all, no one knows your oral health situation better than your dental team.
Welcoming New Patients in Long Island City, NY
Don't have a dental team yet? We'd love to welcome you into the Queensboro Plaza Dental Care family! Contact us today to set up an appointment at our practice in Long Island City.