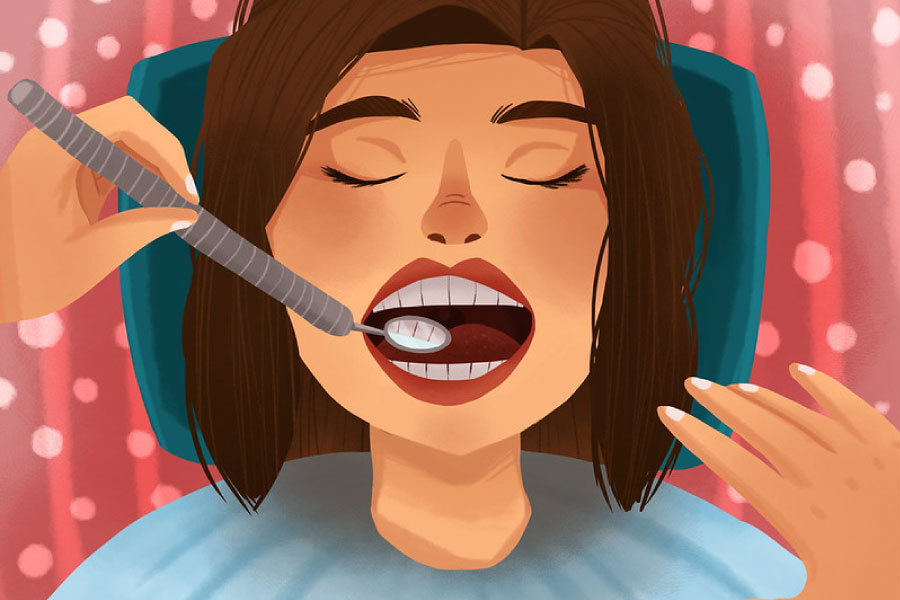 Tooth decay can affect kids, teenagers, and adults. While lifestyle choices play a big role in your risk for tooth decay, some people are at a higher risk because of their genetics! Cavities form in stages over time, so it's important to visit Queensboro Plaza Dental Care regularly to get an early diagnosis. Here are the stages of tooth decay.
Demineralization
Plaque is a sticky substance constantly forming on your teeth. It's made of bacteria that produce acid. The acid chews into your enamel, which is the hard outer layer of a tooth. During the first stage of a cavity, plaque starts to weaken your enamel. If we catch a cavity in this stage, better oral hygiene can often reverse the demineralization process.
Enamel Decay
If the demineralization process continues, the weakened tooth enamel breaks down. This creates tiny holes (cavities) in your teeth.
Dentin Decay
Tooth decay doesn't stop with your enamel. If it's not treated, it eats into the dentin layer. Dentin is soft and more sensitive, so you may feel discomfort or sharp, lingering pain when you eat or drink cold/hot foods and beverages.
Dental Pulp Infection
Tooth decay can spread deep into the nerve-filled pulp of your tooth. Cavities are usually very painful at this stage. To treat the bacterial infection and save the tooth, dentists often turn to root canals.
An Abscess
If you don't seek treatment for tooth decay that's reached the pulp of a tooth, you may get an abscess. An abscess is a pocket of pus that can form at the root of an infected tooth. If possible, we'll perform a root canal, but tooth extraction may be the best choice for your health at this stage.
Preventing Tooth Decay at Queensboro Plaza Dental Care in Long Island City, NY
Cavities are common, but you can lower your risk by taking great care of your teeth at home and visiting our dentists for professional cleanings and exams! If you do get a cavity, we offer a variety of restorative treatments – like dental fillings and root canals – that address the different stages of tooth decay. Have more questions or want to schedule an appointment? Please contact us today!