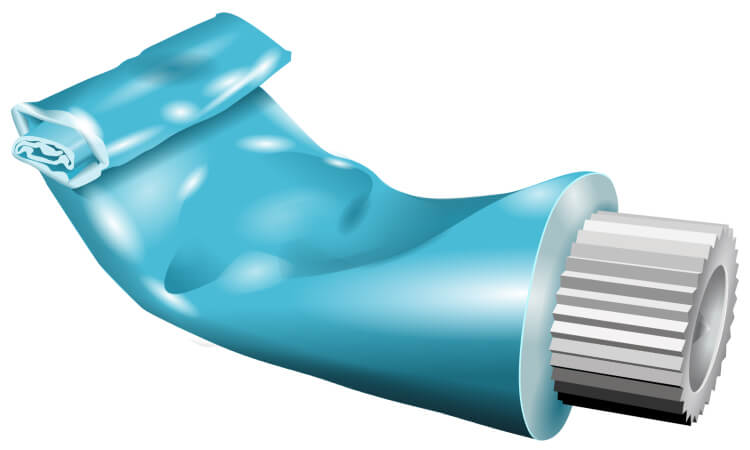 If you have a tube of expired toothpaste, or just a kind that you simply don't like its taste or texture, don't throw it out! Toothpaste not only works wonders for your teeth, but it can be a very helpful household item for a variety of reasons. Next time you have an old tube of toothpaste lying around, try out one of these hacks:
Clean Your Bathroom

Stains on your faucet and your sink can be difficult and time-consuming to remove. But with toothpaste, it's pretty easy to get them out! Simply rub toothpaste over the stains and rinse with water.

Remove Scuff Marks on Your Car

A damp cloth with toothpaste can buff out pesky scuff marks on your car. Try it on scuff marks on shoes and flooring, too!

Clean Your Refrigerator

If you have grime buildup around your refrigerator doors, try using an old toothbrush and toothpaste to clean up those hard-to-reach places.

Defog Mirrors

Spread a bit of toothpaste on your mirror and wipe it away with a clean cloth before you step into the shower. You'll have defogged mirrors by the time you get out!

Calm Insect Bites & Burns

If you have an itchy bug bite or a small burn, try dabbing the area with toothpaste to relieve any pain.

Clean Your Iron

Irons collect gunk over time. Use a cloth with toothpaste to clean up the grime and thoroughly wipe it away!

Help Your Dog Smell Fresh

If a skunk has attacked your dog, try rubbing toothpaste in the affected area for five minutes and then rinse it out. Just be sure your furry friend doesn't lick the toothpaste off because human toothpaste is toxic for dogs if swallowed.

Repair Your Walls

You can use toothpaste just like spackling paste and spread it over small holes and sand it down when it dries up. You can even paint over the dried toothpaste!

Remove Carpet Stains

Wine, coffee, and pet stains are no match for a bit of toothpaste and a wet cloth!
Keep Your Smile Healthy & Clean!
There is no better hack for keeping your smile healthy and clean than brushing your teeth twice a day for two minutes each time and flossing at least once a day. Moreover, don't forget to visit us twice a year for exams, too! Dr. Nguyen and the team look forward to seeing you. Contact us to schedule an appointment today.
Contact Us