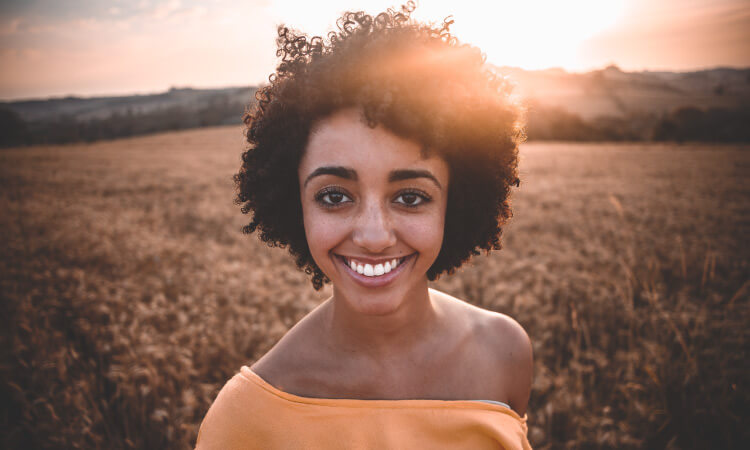 It's time to stop dreaming of a beautiful smile and actually have one! Getting a smile makeover doesn't mean just having whiter, straighter teeth, but also having a healthier smile that allows you to properly eat, talk, and smile. Whether you want to fully replace missing or damaged teeth or simply fill in a few chips or gaps, we have different cosmetic and restorative options here at Queensboro Plaza Dental Care that will help you have a smile you can be confident in.
Dental Implants
Dr. Nguyen and our team are trained in all phases of dental implants, so consider us your one-stop shop! We will first evaluate your needs and begin the three-phase implant process. The first phase consists of us inserting a biocompatible titanium post in your gums, which will fuse to your jawbone over time and function as your new tooth root. Then, we will insert an abutment, which sits on the implant and connects it to your restoration. Your restoration is the replacement tooth. We use dental crowns or bridges for single-tooth implants, and implant-supported dentures when replacing many or all teeth in an arch. Dental implants are long-lasting and can be treated like real teeth!
Porcelain Veneers
Slight imperfections in your smile can damage your self-confidence. If you have chips, cracks, gaps, or staining, consider porcelain veneers! Veneers are thin sheets of porcelain that are slipped over your teeth and shaped just the way you want them. Because we will have to shave some of your tooth's enamel before placing a veneer over it, it is considered a permanent procedure.
Professional Teeth Whitening
If you've used whitening strips, gels, and toothpastes but haven't seen much improvement, try professional whitening! Queensboro Plaza Dental Care offers both in-office and take-home professional whitening treatments so you can choose what's best for your schedule and your budget. With in-office professional whitening, you can see dramatic results in just under an hour. With take-home whitening, you can expect to see a whiter, brighter smile in just a few short weeks.
Invisalign® Clear Orthodontics
Not happy with your crooked smile? Correct it over time with Invisalign clear orthodontics! These aligners can slowly rotate your teeth and move them into proper positions over time, usually within a year. Every few weeks, you will receive a new set of aligners that you wear all day, except you'll remove them to eat, drink, and brush and floss your teeth so they won't interrupt your daily life!
Choose Us to Be Your Smile-Makeover Dentist!
Don't wait on your perfect smile. Our Long Island City dental practice has just what you need to have a gorgeous, more fully functional smile. Our team can't wait to work with you to have a smile that you love. Contact us to schedule a consultation today!
Contact Us