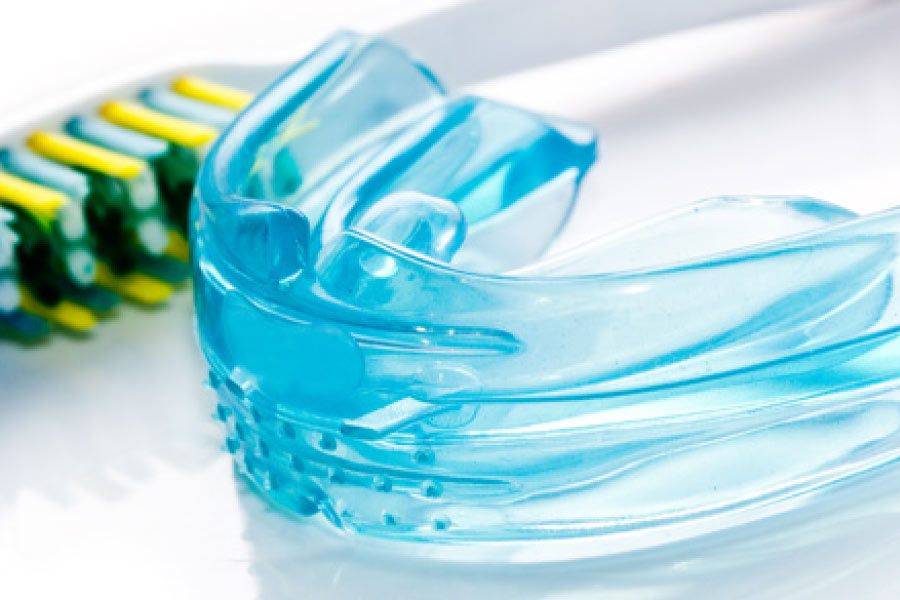 Do you wake up in the morning with a sore jaw? Are you suffering from tooth sensitivity? You might want to look into wearing a nightguard to protect your teeth when you sleep! Although mouthguards are commonly used to protect your teeth from trauma when playing contact sports, they're also very effective if you suffer from bruxism, also known as teeth grinding. At Queensboro Plaza Dental Care, we can create a custom nightguard just for your smile. Read more on how to decide if wearing a night guard is right for you.
What Is Bruxism?
Bruxism is another word for teeth grinding. Teeth grinding usually occurs when we sleep, so we don't even realize it's happening. There are a few common causes of bruxism.
Stress and anxiety
Sleep apnea, a sleep disorder that causes one's breathing to stop or become extremely shallow during sleep
Other sleep disorders
Bite issues and crooked teeth
There are some things you can watch for that are common symptoms of bruxism.
Sore jaw
Tooth sensitivity
Chipped, cracked, or loose teeth without any known trauma
Constant, throbbing headache
Temporomandibular joint (TMD/TMJ) issues
Treating Bruxism
There are a few things you can do to avoid and alleviate the symptoms of bruxism. First, eat a balanced, healthy diet that limits your intake of caffeine and alcohol. Next, don't chew on non-food objects like pen caps or pencils. Finally, you can hold a warm washcloth to your jaw to help relax the muscles or give yourself a gentle jaw massage. For a more permanent solution, contact Queensboro Plaza Dental Care. Wearing a nightguard is one of the most effective ways to protect your teeth from the effects of bruxism.
Affordable Nightguards in Long Island City, NY
If you're suffering from teeth grinding, let us help you find relief! At Queensboro Plaza Dental Care, we can create a custom nightguard to protect your smile in utmost comfort. We design our nightguards using the most durable materials do you don't have to worry about replacing it too frequently. Depending on your individual circumstances, you can wear your nightguard at times of stress or every night for added protection. Contact us to schedule an appointment and be sure to review our financial page for more information on our flexible payment plans!