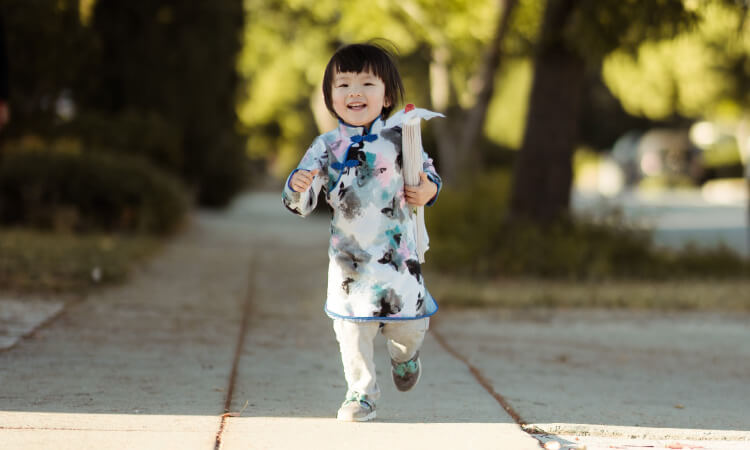 Does bringing your little one to the dentist feel like you're pulling teeth? Dentists rank high amongst things that children fear, along with the dark and the infamous Boogeyman. Although your child might not be keen on the idea of coming to see us, routine checkups and cleanings are an integral part of ensuring they maintain a healthy, beautiful smile. In today's post, we're going to discuss a few ways to get your kid excited to come visit Dr. Nguyen!
Your Child's First Dental Visit
The American Dental Association recommends that you bring your child in for their first dental visit by their first birthday or within six months of when their first baby tooth emerges. At this appointment, we will make sure their teeth and gums are healthy. Another benefit of early infancy dental visits is priming your child with positive dental experiences early-on so dental care becomes routine part of the rest of their life.
Positive Reinforcement

While it would be magical for children to automatically be complacent about visiting the dentist's office, there is often some kicking and screaming involved. To get your child to cooperate, use positive reinforcement to calm them down and promote good behavior. Positive voice modulation, encouraging and empathetic facial expressions, verbal praise, and appropriate physical demonstrations of affection are great primers. Other examples include bribing them with stickers, toys, balloons, and tasty but healthy treats like smoothies and fresh fruit. We use positive reinforcement to establish a strong and lasting doctor-patient relationship with our young patients. We also offer a cavity-free club and prizes after each appointment to get your child excited about visiting our office!

Our Kid-Friendly Amenities

We understand that children are often a little wary about visiting us so we've armed our office with kid-friendly amenities to keep your child entertained. Play their favorite Netflix cartoon on the TVs we have in our private treatment rooms while they snuggle up with our cozy blankets and pillows. We also offer complimentary beverages, an iPad with games, and music headphones.

Tooth-Fairy Talk

While this option is completely up to the discretion of the parent or guardian, you could make a fun dental tradition around the Tooth Fairy myth. The tooth fairy is a gatherer of baby teeth that leaves behind exciting treasures for your child. Your child may look forward to getting their teeth cleaned at our office if they know they'll be rewarded by the Tooth Fairy for healthier baby teeth!

Amp Up Their Routine Oral Care Regimen

A great way to get your kid interested in their oral health is to amp up their brushing experience with fun dental care products. Toothbrushes (especially electric) with their favorite cartoon character on them can inspire them to take a more active role in the care of their teeth and gums. Other cool products include mouthwash that turns plaque blue, chew tablets that highlight plaque, toothbrushes that play a song in your mouth, and colorful tongue scrapers. Making at-home dental hygiene engaging leads to positive thoughts and ideas about dental care.

Sleight of Hand

If we can't get them completely comfortable in the dental chair, another helpful approach is distraction! As the parent who wants to soothe their child, keep their mind off the dental work that we're doing with funny noises, songs, magic tricks, stories, etc.
Schedule Your Child's Next Checkup!
Fortunately for parents, we are the dentist's office that kids love! Even if they've had negative associations with dentists in the past, we are here to change their mind. To schedule your child's next appointment, contact us today.
Contact Us