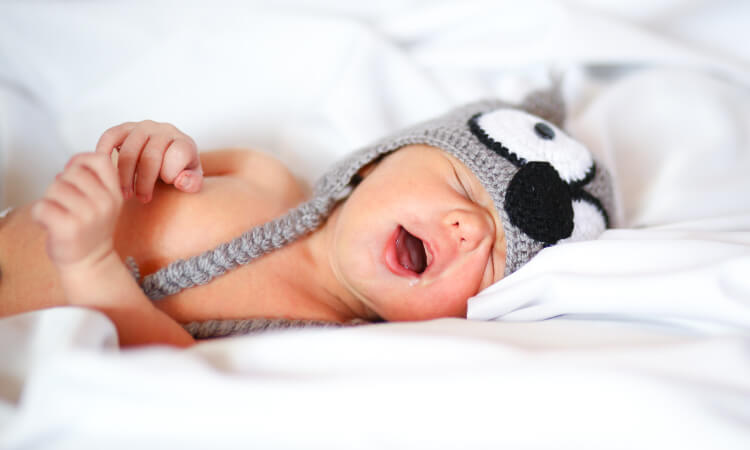 As a new parent, it may often feel difficult and overwhelming to keep track of everything that you need to do to ensure the health and safety of your baby. We're here to help with all your child's oral health needs, including their first dental visit. So when should you expect to schedule your child's first appointment at our office? The answer may surprise you!
Temporary Baby Teeth Are Essential
Even though baby teeth aren't permanent, the eruption of your child's very first tooth (which usually occurs around six months) signals major oral health developments to come. Your child will learn to eat, talk, and smile with these first teeth. Moreover, these baby teeth act as placeholders for your child's permanent adult teeth and guide how and where they emerge through the gums!
When to Schedule Your Child's First Dental Visit
It's critical to your child's present and future oral health to make sure that their baby teeth remain clean and are growing in healthy. Therefore, the best way to promote exceptional oral health for your little one from the very beginning is to visit Dr. Nguyen, your friendly Long Island City, New York family dentist, within six months of when your child's first tooth arrives. During your child's appointment, our friendly team will help them get acclimated to being at the dentist's office and having their teeth and gums examined. We will also answer any questions or concerns you may have about their growing smile. After your child's first dental visit, you should bring them to see us every six months for a checkup.
How to Promote Healthy Baby Teeth
Maintaining the health of your baby's mouth is just as important as taking care of your mouth as an adult, which should include biannual dental visits, a healthy diet, and daily gum and teeth hygiene! When your child is young and until you are confident they can brush their teeth independently, they'll need your help to keep their teeth clean. Doing so will protect their oral health and encourage them to adopt a daily brushing and flossing routine with the proper technique.
Before your baby shows any teeth, gently wipe their gums at least twice a day with a moistened washcloth or gauze to prevent plaque buildup.
While your child is teething, provide them with dental toys to help ease any gum pain as their teeth erupt.
When their teeth do pop through, brush their teeth twice a day with a small smear of fluoride-toothpaste (no larger than the size of a grain of rice) and a baby toothbrush that has very soft bristles.
As soon as your child has two teeth that are touching, floss between them at least once a day.
After their 3rd birthday, a pea-sized amount of toothpaste is appropriate to clean your child's teeth, but you should always supervise to be sure they do not swallow their toothpaste!
Teach your child to eat a balanced diet and to drink plenty of water.
When your child's baby teeth begin to loosen, remind them to wiggle their teeth only very gently, and never forcefully, to protect their gums.
Let Us Help Your Family Smile!
Our priority is encouraging you and your family to develop and keep up with proper oral hygiene habits. We will be thrilled to see your whole family stop by for visits at Queensboro Plaza Dental Care. Our dental practice provides young patients with fun amenities like WiFi, an iPad with games, and prizes after their appointments so they'll look forward to their visits with us. Contact us to schedule an appointment for your child today!
Contact Us