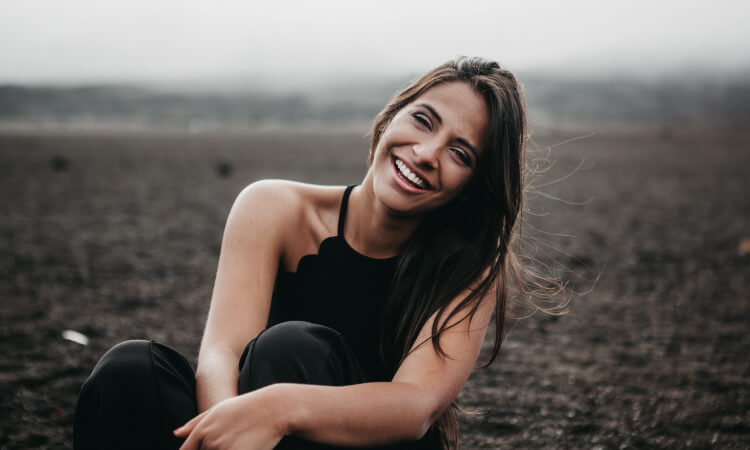 If you've been considering orthodontics, we'd love to help you make an informed decision about which version is best for you. Traditional braces are made of metal brackets that are held together with wire and rubber bands. An Invisalign® aligner is a clear, plastic, removable tray. Read on to learn how traditional braces and Invisalign compare in terms of their results, appearance, comfort, and maintenance.
Results

Traditional Braces

Traditional braces is a versatile orthodontic option that effectively treats a wide range of misalignments and bite issues. Typically, the average treatment time is about 12-36 months, but some orthodontists offer accelerated braces that can cut your treatment time in half.

Invisalign

Invisalign is not the right option for every smile, but is as effective as traditional braces when treating the issues for which it is appropriate. Average treatment time is about 12-18 months.

Appearance

Traditional Braces

While traditional braces efficiently straighten your teeth, they are very noticeable due to the brackets, wires, and rubber bands. However, kids and teenagers may find choosing colored rubber bands to be a fun form of self-expression. Some orthodontists also offer tooth-colored or clear brackets made of dental ceramic for a less noticeable alteration to your appearance.

Invisalign

Invisalign is a discreet and inconspicuous way to straighten teeth. In fact, it is barely noticeable when someone is wearing their clear aligners! You can even remove them for special occasions, like a wedding or family photo.

Comfort

Traditional Braces

Braces have greatly advanced over the years and are more comfortable than ever before. But they can initially feel a little uncomfortable after they are placed as the brackets rub against the inner soft tissue of your mouth. You may also experience some soreness as your braces gradually force your teeth into their new positions, especially each time you get your braces adjusted and tightened.

Invisalign

As with braces, there may be some discomfort as the teeth begin to shift and straighten, but there is no potential rubbing or soreness of the sides of the mouth because of the smooth plastic.

Maintenance

With both traditional braces and Invisalign, taking good care of your teeth is critical if you are to achieve the beautiful and healthy smile you've imagined. This includes biannual dental checkups and cleanings!

Traditional Braces
Because braces aren't removable until the completion of treatment, you'll need to avoid biting into whole apples, chewing gum, and eating other foods that can damage your braces, such as popcorn, sticky candy, and corn on the cob.
Your oral hygiene routine will need to be slightly modified to adequately keep bacteria and plaque from accumulating around your braces. You will still need to brush twice a day for two minutes each time and floss at least once a day, but you will need to pay careful attention to the areas around your brackets and under the wires. Many patients find that an electric toothbrush makes brushing easier and that floss threaders or a water flosser device make flossing easier.
You'll need to attend follow-up appointments every 4-6 weeks to get your braces adjusted and tightened.
Invisalign
The trays are to be removed when eating and drinking anything other than water and when cleaning your teeth.
Since treatment is most effective when the trays are worn for 20-22 hours a day, chewing sugar-free gum is recommended only briefly after meals to help clean off your teeth before replacing the trays.
Sticky candy and sugary beverages are discouraged because they can linger on your teeth beneath the trays, promoting decay.
If you are already brushing twice a day for two minutes each time and flossing at least once a day, your oral hygiene routine doesn't need to be modified.
You'll still need to be seen for follow-up visits every few weeks to receive your new aligners and to check your treatment's progress.
We Want You to Have Your Dream Smile!
Our team can help you decide if Invisalignis a good fit for your smile goals. Contact us today to schedule a consultation. We look forward to hearing from you.
Contact Us