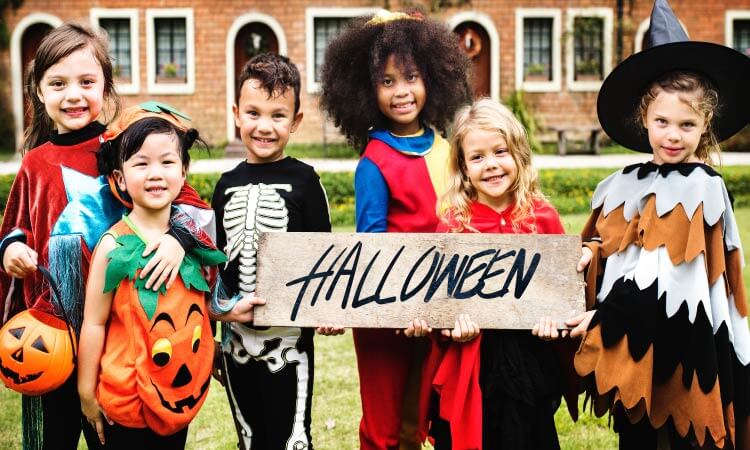 Everyone here at Queensboro Plaza Dental Care hopes all of our little ghosts, vampires, and goblins are keeping their fangs in tip-top shape this fall season. Because let's be honest: Halloween is for dentists like Thanksgiving is for turkeys. Whenever this time of year comes around, we get scared! And it's not just because of all the skeletons, zombies, aliens, monsters, and werewolves running around. Halloween candy can take a real toll on kids' smiles. In this post, we suggest four alternatives to the typical cavity-causing sticky candies and hard candies rampant at Halloween. But before you boo us, don't worry–we won't be recommending you hand out toothbrushes to your trick-or-treaters! Moreover, stick around until the end to learn details about our Halloween party on October 27th.
4 Alternatives to Tooth-Unfriendly Halloween Candy
Dark Chocolate

Natural components found in cacao beans contain cavity-fighting ingredients. While milk chocolate and white chocolate are a little too processed for those ingredients to do their job, dark chocolate is the sweet spot for the polyphenols, flavonoids, and tannins to help prevent cavities.

Sugar-Free Gum & Candy

Sugar-free is the way to go! In sugarless candy and gum, candy companies usually substitute xylitol for the sugar. Xylitol tastes sweet but actually helps combat tooth decay instead of causing cavities like its sugary counterpart.

Chocolate with Nuts

Nuts, especially almonds, are great for your grin because they are packed with tooth-friendly vitamins and minerals. If you're going to forgo the dark chocolate for milk chocolate, at least pick a candy bar with nuts. That way, you get a little benefit for your oral health as you indulge in a sweet treat.

Quickly Dissolving Treats

In general, try to go for a sweet treat that dissolves quickly and doesn't stick around in your mouth for too long. One of the biggest cavity-culprits is sticky candy like Starburst, lollipops, and caramel because their sugary residue sticks around long after you've finished. However, smarties are a good example of a quick-dissolving candy!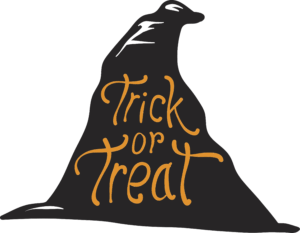 You Are Invited to Our Halloween Party!
Are you ready for a bewitching Halloween Open House party? All the boys, ghouls, and princesses in the neighborhood are crawling out of their coffins, haunted houses, and castles to join us on October 27th from 3:00 pm to 6:00 pm. Bring your mummies and your daddies. We're not saying you have to dress up, but we are saying that there will be a prize for whoever—undead or alive—has the best costume. Come enjoy a spooky photo booth and try some of our magic potion punch and tasty trick-or-treat snacks like passed canapés! RSVP at manager@queensboroplazadental.com. And please contact us with additional questions about protecting your child's oral health from tooth decay this Halloween!
Contact Us