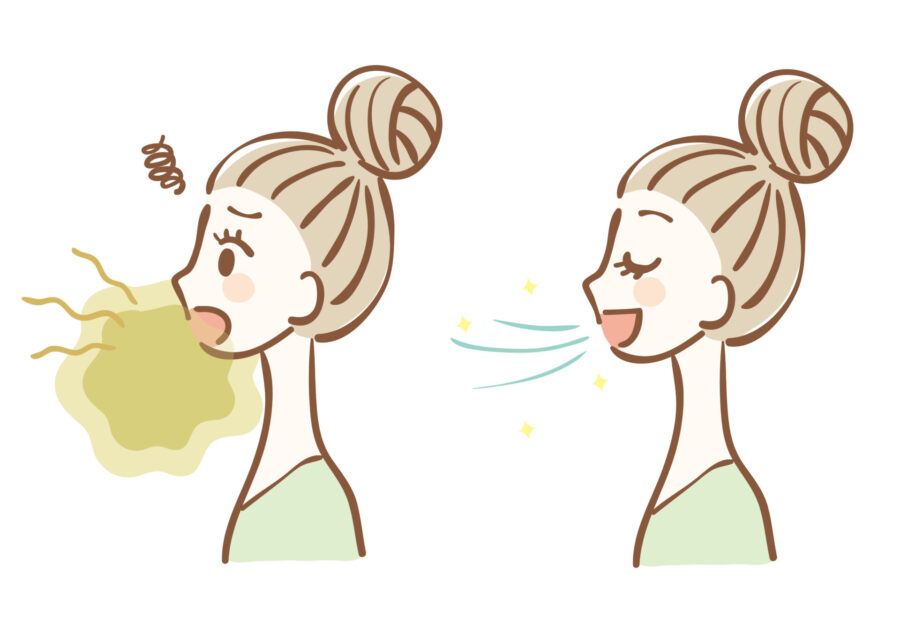 Halitosis, commonly known as bad breath, can be embarrassing and frustrating. While now and then it's perfectly normal to have bad breath, sometimes there may be a more severe underlying issue. In this blog, we'll explore the causes of halitosis, treatment options, and what you can do to prevent it.
What Is Halitosis?
Halitosis, or bad breath, is characterized by an unpleasant odor from the mouth. It can be a chronic or temporary condition, and may have a range of underlying causes, but mainly develops from bacteria that live on the surface of the tongue and throat.
What Causes Halitosis?
The main culprit of halitosis tends to be poor oral hygiene. Without an effective oral hygiene routine, bacteria in the mouth can produce foul-smelling gases. Other causes of halitosis include:
Untreated Dental Issues
Tonsil Stones
Dry Mouth
Acidic Diet
Medical Conditions
Treatment for Halitosis
While it can be embarrassing, the good news is that there are many approaches to treating bad breath, depending on its cause. Some treatment options include:
Practicing Good Oral Hygiene: Maintaining a thorough oral care routine is the foundation of treating bad breath. Brushing, flossing, and using an antimicrobial mouthwash can help eliminate bacteria. Therabreath™ can be a good option for mouthwash focused on bad breath. Brushing the tongue is also important (a tongue scraper can help!).

Professional Dental Cleaning: Regular visits to your dentist for cleanings and check-ups can address underlying dental issues and keep your mouth healthy.

Treating Underlying Conditions: If a medical condition is causing your bad breath, addressing the underlying issue is essential for long-term relief.
How to Prevent Halitosis
If you're concerned about developing halitosis or have combatted it before, here are some handy tips to prevent it:
Schedule a Dental Visit in Long Island City, NY
We understand that no one wants bad breath. At Queensboro Plaza Dental Care, we can help you combat bad breath with appropriate treatment or prevent bad breath with our comprehensive dental service. Enjoy the benefits of good oral hygiene by scheduling an appointment with our team today!