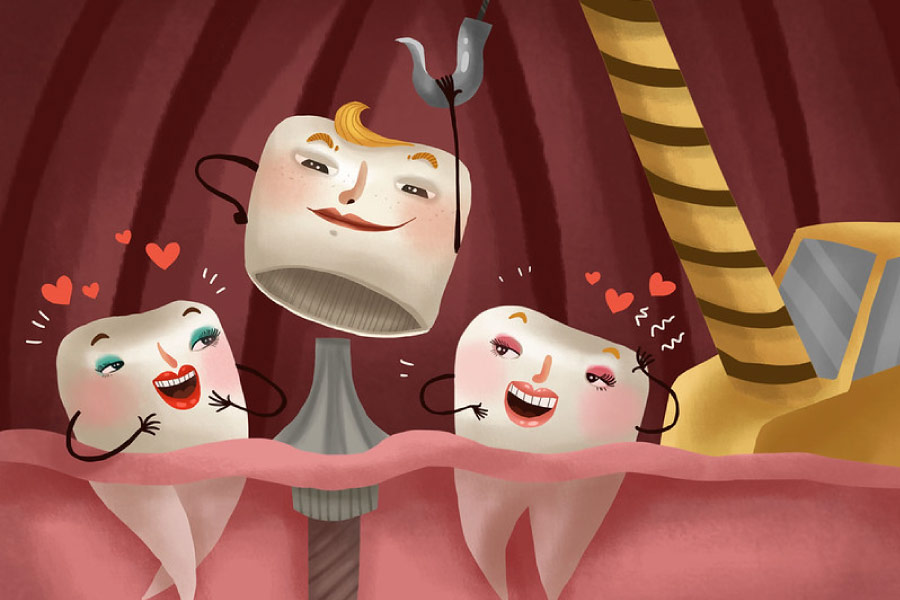 Tooth loss affects more than just the appearance of your smile. It affects what food you can eat, how you speak, the shape of your face, and your jawbone strength. Today, there are great tooth replacement options, including dental implants. Are they the right fit for you?
What Are Dental Implants?
Dental implants are small titanium posts. They're surgically implanted in your jawbone where you're missing a tooth. While you recover from surgery, the post fuses to your jawbone and becomes an artificial tooth root! We finish off the process with a realistic tooth replacement.
What Do Dental Implants Restore?
If you're missing just one tooth, we usually place a crown on the implant. For multiple missing teeth, an implant-supported bridge is a good option. When replacing all the teeth in an arch, there are implant-supported dentures. Because of their versatility, dental implants are a great option for a variety of tooth-loss situations.
What Are the Benefits of Dental Implants?
Dental implants are very popular because of their many benefits. They look, feel, and function like natural teeth. They're cared for like natural teeth, as well. With good oral hygiene and visits to the dentist for regular cleanings and exams, dental implants often last the rest of a patient's life. Unlike other tooth replacements, dental implants also preserve your jawbone density.
Who Is Eligible for Dental Implants?
We won't know if dental implants are the right choice for you until you've had a consultation with our team at Queensboro Plaza Dental Care. Eligible candidates need good oral health and good jawbone density, which weakens after you've lost teeth. If your jawbone isn't strong enough, we can perform a bone graft.
Dental Implants at Queensboro Plaza Dental Care in Long Island City, NY
Dental implants are the right option for many people with good oral health and good jawbone density. Your budget is also a factor since implants can be expensive. We accept many insurance plans and offer an in-house Dental Savers plan. We also accept CareCredit. If you have any questions about dental implants or want to schedule a consultation, please contact us today!