Sharing here an email we sent to all our active patients on April 16, 2020:
---
Dear Friends and Colleagues,
It's been a whole month since my last email to all of you. A lot has changed in the world since then, so I thought it would be good to reach to you and let you know what's on the horizon for your dental care team at Queensboro Plaza Dental Care.
Our Commitment To You
First and foremost, we want to reassure you that we are here for you and will continue to be here for you as the COVID-19 crisis lifts from our great city.
Teledentistry and Emergency Care
For your convenience and safety, we offer
teledentistry
services to remotely provide professional advice, prescriptions, and referrals. On a case-by-case basis, we can see patients at the office for urgent or emergent needs if they cannot be resolved with home care instructions or medications. You can contact us by phone or text to (718) 451-8484 or through our website. If you'd like to refer a friend or family member to us, please have them fill out the
online patient registration forms
to expedite their care. For all our existing patients, please fill out our
online COVID-19 screening form
to update your records.
Standing by for Re-opening Plans
Based on the latest news conferences from Governor Cuomo and Mayor De Blasio, we feel optimistic that we may be able to open again for preventive care and elective procedures by mid or late May, although of course we will wait for local government and public health guidelines on the "rolling re-entry." We are prepared to hold until until June or later if needed. In any case, we will be sure to inform you in advance of our start date to accept new appointments and to reschedule your cancelled appointments.
Continued Focus on Safety-minded Operations
Meanwhile, our team has been been steadily preparing our business for a "new normal," formulating best practices to protect our team, patients, and visitors. This effort will include: – Removing magazines from our waiting room. – Increased daily sanitation of all high-touch surfaces like door handles, railings, iPads, counters, and sinks. – Provision of hand sanitizer for visitors at entry and in each treatment room. – Pre-screening questionnaires and contact-less temperature readings of patients before providing care. – Optimized appointment scheduling to minimize patient waiting times in reception area, allowing proper social distancing. – Continued use of personal protective equipment (PPE), infection control standards, and sterilization procedures to ensure we remain a COVID-free facility.
Relief Efforts
In late March, Fate and I donated several boxes of surgical masks, and helped deliver donations from other dental offices, to emergency rooms at Mt. Sinai Hospital and NYU-Bellevue Hospital in Manhattan. We were grateful for the opportunity to alleviate the PPE shortage faced by front-liners fighting against COVID-19.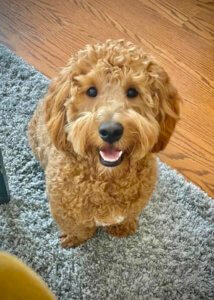 Stay safe and stay strong, New Yorkers! We look forward to seeing you again soon!
Michael Nguyen, DDS
Owner, Queensboro Plaza Dental Care