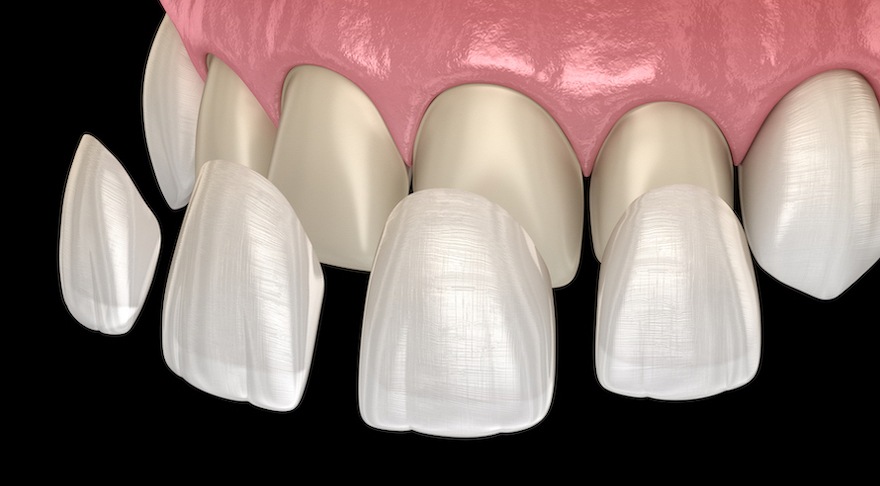 Dental veneers are a popular cosmetic dental treatment that can transform your smile by covering imperfections such as stains, gaps, and misaligned teeth. One of the key decisions in the veneer process is selecting the right color and shape. Choosing the perfect shade and shape for your veneers can significantly impact the final result. In this blog, we'll explore the considerations involved in making these decisions.
Dental Veneer Color Selection
Choosing the right shade for your veneers is essential to achieve a natural and beautiful result. During the consultation, we'll be sure to go over this with you. However, it's best to keep the following in mind:
Customization

Veneers can be customized to match your existing teeth or to achieve a whiter, brighter smile. Your dentist will provide shade options that best align with your goals, as well as your skin tone and eye color.

Natural Appearance

For the most natural look, it's often best to choose a shade that isn't overly white but blends seamlessly with your natural teeth. Subtle variations in color can mimic the appearance of real teeth.

Dental Veneer Shape Selection

The shape of your veneers is equally important, as it can enhance your smile and facial aesthetics. When helping patients select the right shape for dental veneers, we often go over the following:

Facial Features
Natural Appearance
Personal Preference




Porcelain Veneers in Long Island City, NY

Choosing the right color and shape for veneers is a collaborative process. At Queensboro Plaza Dental Care, Dr. Nguyen and our team take the time to consider factors like your natural teeth, smile goals, and more to craft your custom veneers. If you're thinking about dental veneers to enhance or change your smile, we encourage you to reach out and schedule a dental veneers consultation. You're only one appointment away from a smile transformation!