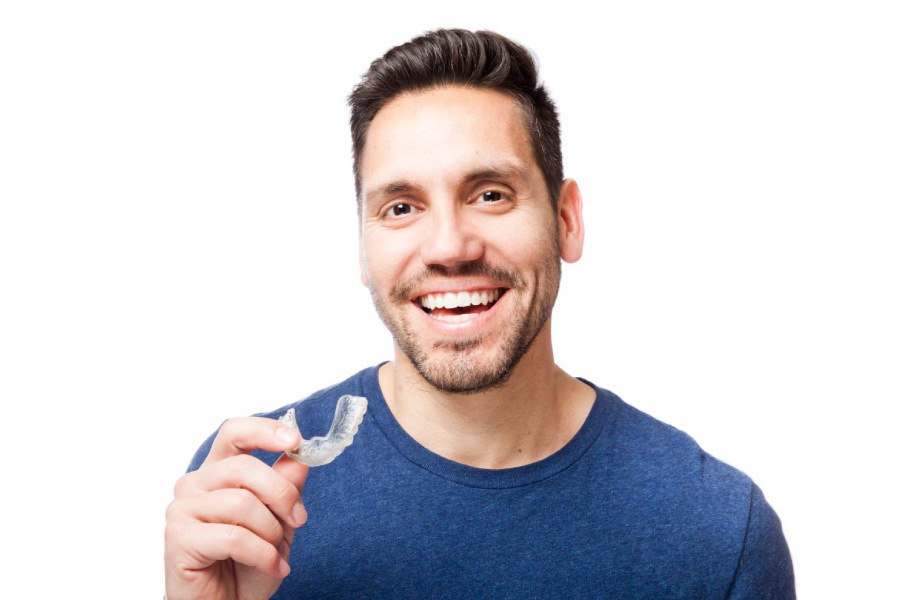 If you have crooked teeth that you'd like to straighten, you've likely heard of Invisalign® treatment. While Invisalign can treat many orthodontic issues, it can't fix everything. A personalized consultation is the best way to find out if Invisalign can fix an overbite or other alignment problems. Here's some more information to help you feel more confident in your treatment!
What Is an Overbite?
Patients with an overbite tend to have their top teeth hang over their bottom teeth more than normal. Some patients with an excessive overbite may have a deep bite. While some amount of overlapping is normal, too much can cause oral health problems. Ignoring an overbite can result in dental damage, jaw pain, and problems with talking. An overbite might happen due to TMJ, teeth grinding, teeth crowding, genetics, or prolonged thumb sucking as a child.
Benefits of Invisalign
Invisalign clear aligners are a great way to fix orthodontic problems, including overbites. They offer plenty of benefits like:
No food restrictions
Ease of cleaning
Fewer dental visits
Discreet clear trays
How Does Invisalign Work?
Once your clear aligners are made, the treatment for your ideal smile can begin! During treatment, you'll change out your aligners every two weeks. When worn the prescribed number of hours a day, Invisalign will gradually change the position of your teeth to resolve an overbite or other dental problems. With each new set of aligners, your teeth move closer into the desired alignment. However, you will also have dental visits along the way to ensure that the aligners are doing their job. If necessary, we can make adjustments to concentrate on problem areas before the process is completed.
Getting Invisalign for an Overbite
Our Queensboro Plaza Dental Care team can order customized clear aligners designed for your particular smile needs. Typically, patients with mild to moderate degrees of overbite are great candidates for Invisalign correction. However, during your initial consultation, we will take scans to determine whether clear aligners can help you achieve your ideal smile. Invisalign is especially popular with adults who want to straighten their teeth but don't like the look of metal braces. Contact our Long Island City, NY dental team to schedule your consultation!