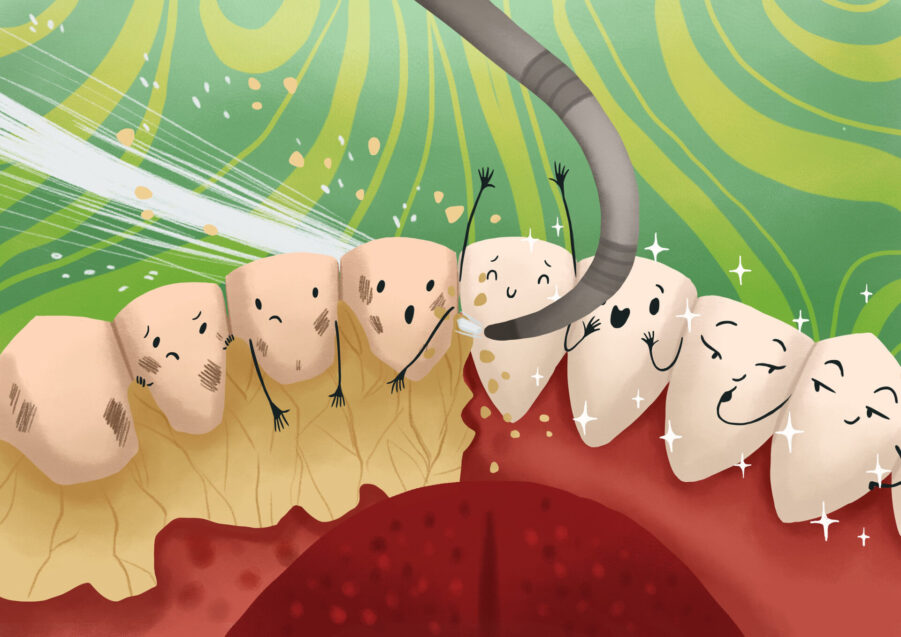 Bad breath, medically known as halitosis, is an embarrassing and persistent concern for many individuals. Despite practicing regular oral hygiene, some people find it challenging to get rid of the foul odor.
At Queensboro Plaza Dental Care, we understand the impact that bad breath can have on self-confidence and social interactions. Fortunately, a deep cleaning procedure, also known as non-surgical periodontal therapy (NSPT) or scaling and root planing (SRP), can be a game-changer for combatting bad breath and improving overall oral health.
How Deep Cleanings Can Combat Halitosis
A deep cleaning, also known as scaling and root planing, is a non-surgical and intensive dental procedure aimed at treating gum disease and combating bad breath. During the scaling process, your skilled dental hygienist will carefully remove plaque and tartar from both above and below the gumline. This prevents bacteria from flourishing and causing inflammation. Root planing involves smoothing the rough surfaces of the tooth roots, which helps gums reattach to the teeth, reducing the surface area for bacteria to thrive.
By addressing gum disease, deep cleanings promote healthier gums, reducing the risk of bad breath and preventing further dental issues. After the procedure, our dental team will provide personalized oral care instructions, helping you maintain excellent oral hygiene habits at home. This will likely involve more regular cleanings, known as periodontal maintenance, for the first year or two. As the disease is treated and the patient's oral hygiene improves, bad breath significantly diminishes, and patients are able to enjoy a newfound sense of confidence in social interactions.
Prevention is Key
While scaling and root planing is a powerful tool in combating bad breath, prevention is always better than restoring teeth and gums. Maintaining a consistent oral care routine, including regular brushing, flossing, and dental check-ups, is vital for preventing gum disease and maintaining periodontal health and maintaining fresh breath.
If you're troubled by bad breath despite your efforts, our Long Island City dental office is here to help. Schedule an appointment for a thorough examination with our team today, and let us guide you on your journey to a healthier, fresher, and more confident smile!
Image from Authority Dental under CC 2.0