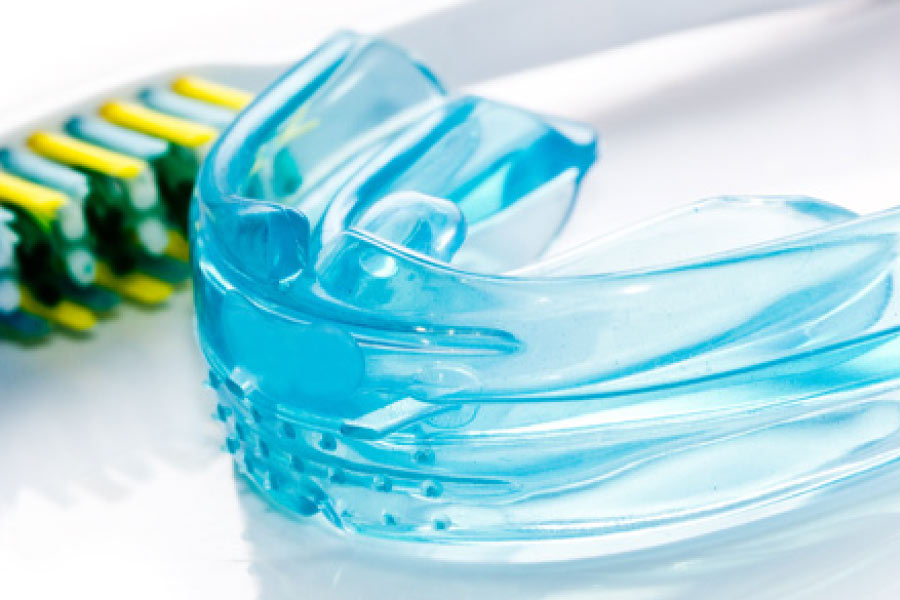 If you play sports, fall is a big time of year! As part of your preparations for the season, have you thought about a mouthguard? Mouthguards protect your teeth, gums, and lips from painful injuries like chips, cracks, cuts, and knocked-out teeth. Now is a great time to get a custom athletic mouthguard!
Why Are Custom Athletic Mouthguards the Right Choice?
You can get mouthguards at any sports equipment store or online retailer, but they're typically one-size-fits-all. While these mouthguards are better than nothing, they don't fit well and can be uncomfortable. Custom mouthguards are based on impressions of your smile, so they're a perfect fit. They're also more comfortable and durable, so they last 3-5 years with proper care!
How Do You Care for Your Mouthguard?
To protect your mouthguard and oral health during the fall sports season, mouthguards should be cleaned regularly. Always rinse the mouthguard with warm water after taking it out, but don't use hot water. Heat can warp the plastic. You should also thoroughly brush the mouthguard at least once a week with a soft-bristled toothbrush and mild dish soap. Why not toothpaste? It's too abrasive. For a deep clean, soak your mouthguard in a cleaning substance like a denture cleaner about once a month.
Are Custom Mouthguards Expensive?
Custom mouthguards cost more than store-bought mouthguards, but they're worth the price. Not only are you more likely to wear your mouthguard consistently, but a custom mouthguard lasts longer. Using a mouthguard also protects you from expensive and painful dental emergencies. Have insurance? Your provider may cover a portion of mouthguard costs. We also offer a membership plan with a 15% discount on all services!
Custom Mouthguards at Queensboro Plaza Dental Care in Long Island City, NY
If you're gearing up for fall sports, remember to protect your smile! Our office is proud to offer custom mouthguards for kids and adults. If you have questions or want to schedule an appointment, please reach out to us today!