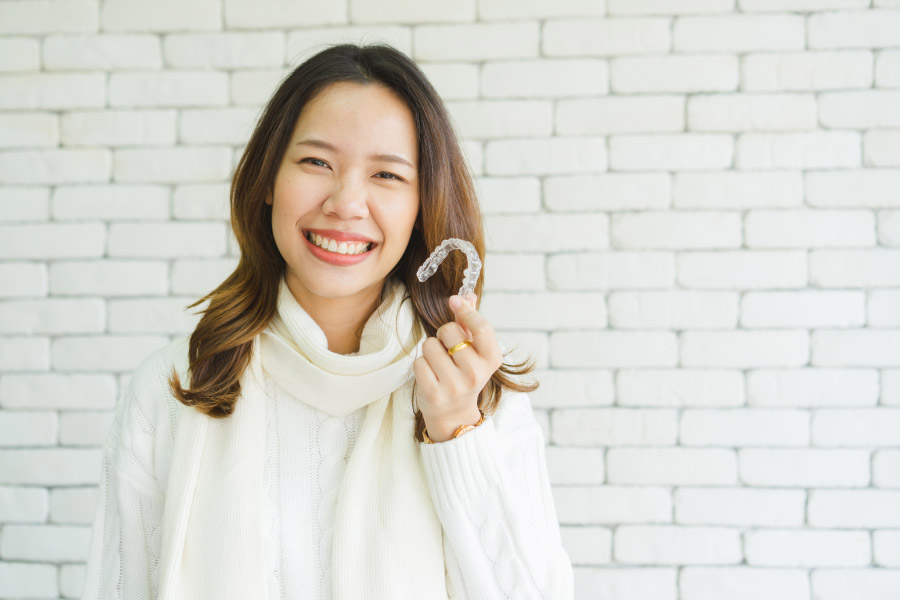 Invisalign® has really changed the course of orthodontics by creating options beyond traditional metal braces. If you are interested in straightening your teeth with Invisalign, the only question that remains is whether or not you're a good candidate for the procedure and can move on with it.
You Don't Like the Idea of Braces
One of the biggest reasons people turn to Invisalign is because they don't want to deal with braces. If you're looking for an orthodontic treatment that's more subtle than the noticeable look of metal brackets and wires, then that's a good first step toward being an Invisalign patient.
You Don't Require Severe Realignment
Invisalign can straighten out issues like crowding and gaps. However, it's best suited for those who only need mild to moderate realignment. If the current position of your teeth requires more serious movement or even jaw realignment, then you should look to other treatments to get the results you want.
You Can Commit to the Treatment
Many people like Invisalign because they can take the alignment trays in and out, but that also means that you need to be diligent about how and when you're wearing them. It's tempting to leave them out for longer than you're supposed to, but doing so can delay or disrupt your treatment. You should be dedicated to wearing the trays for at least 22 hours a day and following the treatment as prescribed by your doctor.
Set Up an Invisalign Consultation in Long Island City, NY
Do all of the reasons we just mentioned sound good to you? If so, then contact Queensboro Plaza Dental Care in Long Island City to get your personalized Invisalign clear aligner therapy consultation. We look forward to helping you begin the process to achieve a beautiful smile!